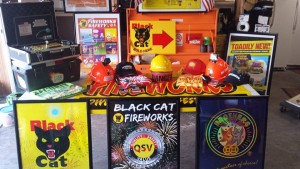 2015 Town Of Holland Show!  5th Of July 
Special thanks to the town of Holland For giving us the opportunity to do this great Show!
This is the second of 2 annual fireworks Shows that we do every year, This last year we had over 200 people in attendance it was a great show! Thanks to everyone For your help! We look forward to another great year!